your photography questions answered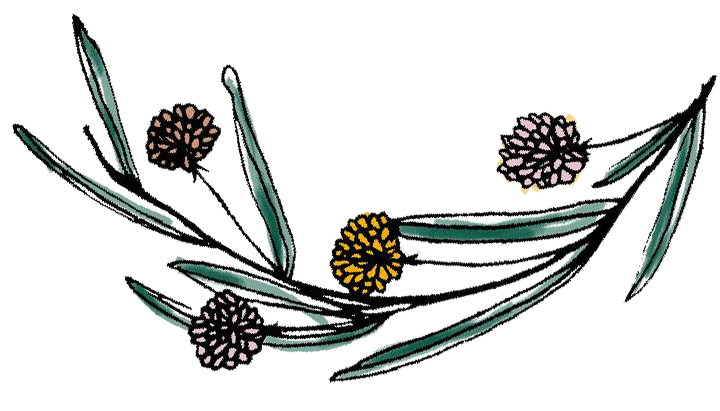 How does the booking process work?

First things first, I'd like to hear from you! Use the contact form on any of my pages to send me some basic information around the kind of photography you're interested in. Once you decide to hire me for your photography needs, I will send your contract and invoice for your session fee. Once signed and paid, you will receive an invite to my calendar in order to book your dream consultation, where we will design your session.

What kind of photography do you specialize in?

My photography sessions break down into two categories: baby photos; and photography for you. Within each category, I offer the following photography services:

Maternity photography
Birth photography
Fresh 48 sessions
Newborn Photography (lifestyle)
Cake Smash (for first birthdays)
Family photography
Couples / engagement sessions
High School and College Senior Sessions
Personal branding and headshots

Where will our photoshoot take place? Will you come to the location of our choice?

Good questions. Typically, my photo sessions take place in the studio, at your home, or in one of my preselected (and favorite) locations in San Diego. While I always aim to be flexible, creating magical moments through top-quality photography is my number one goal, which might limit where and when we can do your photo shoot. Still, my hand-selected shoot locations are second to none—you'll love them! View some of my favorite locations here

Is everyone invited? How many people can I bring to our session?

This will depend on each session, but I typically limit sessions to a maximum of six people at no extra cost. For group sessions, such extended family sessions, please contact me and I can provide you with a quote.

What happens if we cannot attend (due to illness, conflict, etc.)? Is the session fee refundable?

Unfortunately, no—all session-fees are non-refundable. However, I am happy to accommodate one free rescheduling due to things like family emergencies or illnesses (things come up, and I get it). I just ask that you get in touch with me and let me know at least a week in advance of our scheduled session. After the first free rescheduling, I will charge a $150 rescheduling fee. Should someone be sick the day of our scheduled session, call me that morning first thing (if you can) to see if we can quickly reschedule.

What if my kid is absolutely out of control on the day of our photoshoot?

Though I can't guarantee good photos, I will pull out all my best stops to get kids to relax, have fun, and smile (I'm a mother of two, and I have many tricks up my sleeve). I'll jump like a frog, play games, and offer fun activities to help calm them down—always remaining calm myself. Unfortunately, I do not offer re-shoots if we're unable to capture the perfect smile due to the children's behavior.

Are you going to use my photos on your social media networks?

While I own the copyright of all the images I capture, if you do not feel comfortable with me using the images from your session, please let me know and I will refrain from using them. I do love to showcase my beautiful clients in my social media outlets and website, and after all, my business depends on other people seeing my work showcased on these various platforms.

Do you offer photo retouching services?

Blemishes, zits, black eyes—they happen at the worst time, don't they? For minor "imperfections," I'll get rid of them for free. However, major retouching will cost $20 per image.

Are you a solo photographer, or do you have any teammates?

I run every part of Melissa Madden Photography myself. Not only is this my livelihood, but it is my passion in life. Each day, I strive to give each detail of my business—and each customer—my very best.

Do I own the copyright to my images

Though copyright belongs to the photographer (by law), I do provide a print release so you can get your images printed anywhere you want, or use them on social media without restrictions.

Are you an experienced and licensed photographer?

Yes, Melissa Madden Photography is a fully licensed and insured business. I insure all of my photography equipment, too (my other babies). What does that mean for you? You'll get professional photography from a professional business owner. I began shooting portraits professionally in the summer of 2011. The birth of my son inspired me! I took photography classes back in college and ever since starting my photography business I have attended multiple photography workshops and conferences around the United States and continue to keep up with my education. I will be attending an international child portraiture workshop in 2020.

What forms of payment do you accept?

I generate and send my invoices through Square; but you'll have the option to pay with a credit card, debit card, cash, or check.

Do you have a referral program?

Yes! Referrals are my jam! For every client you refer to me and that they book, you will receive a $50 credit to be applied towards your next session. Also, my business thrives on reviews. I know your time is golden, so I really appreciate any reviews that you leave on Google, Yelp, of Facebook, or a personal shoutout on instagram when you tag me and mention me on your photos. You will receive a 5x7 or 8x10 print per review/per outlet up to 10 photos.

Can you hold a date for me? How do I book?

I strive to be both flexible and fair. You can only "hold" a date by paying your session fee and signing the contract. The best way to book me is to contact me directly. We'll chat. We'll see if I am a good fit for your needs. And I'll give you an idea of my availability around your desired date.